Rats can eat lots of things that you can too. This isn't a full list, but contains the most common food items that are safe for rats, and which should be avoided.
Vegetables that are safe
Carrots
Cauliflower
Celery
Choy
Corn
Cucumber
Broccoli
Butternut squash
Green beans
Kale
Mushrooms
Peas
Peppers
Potatoes (cooked)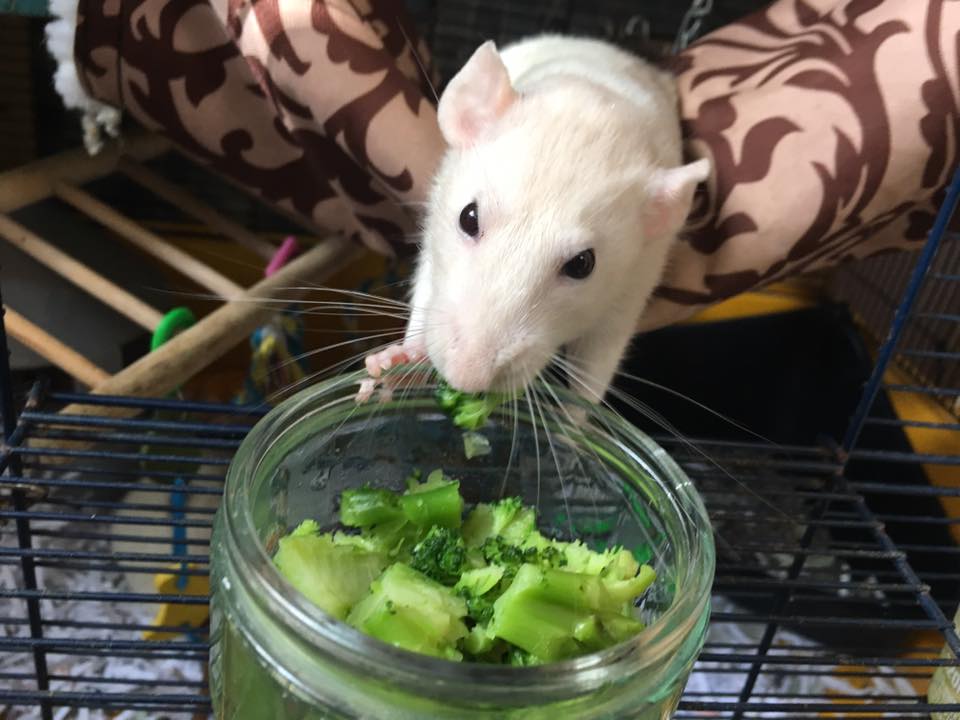 Fruit
Apple
Apricots
Banana
Blackberries
Blueberries
Cantaloupe
Cherries
Cranberries
Grapes
Kiwi
Melon
Peaches
Pears
Plums
Pumpkin
Raspberries
Strawberries
Other foods that are safe
Cereal
Cheese
Chicken
Chicken bones
Cottage cheese
Cooked egg (hard boiled, scrambled)
Ham
Oats
Pasta
Popcorn
Rice
Soy – soy nuts, soy milk, soy tofu, soy yoghurt are a few examples
Sunflower seeds
Turkey
Walnuts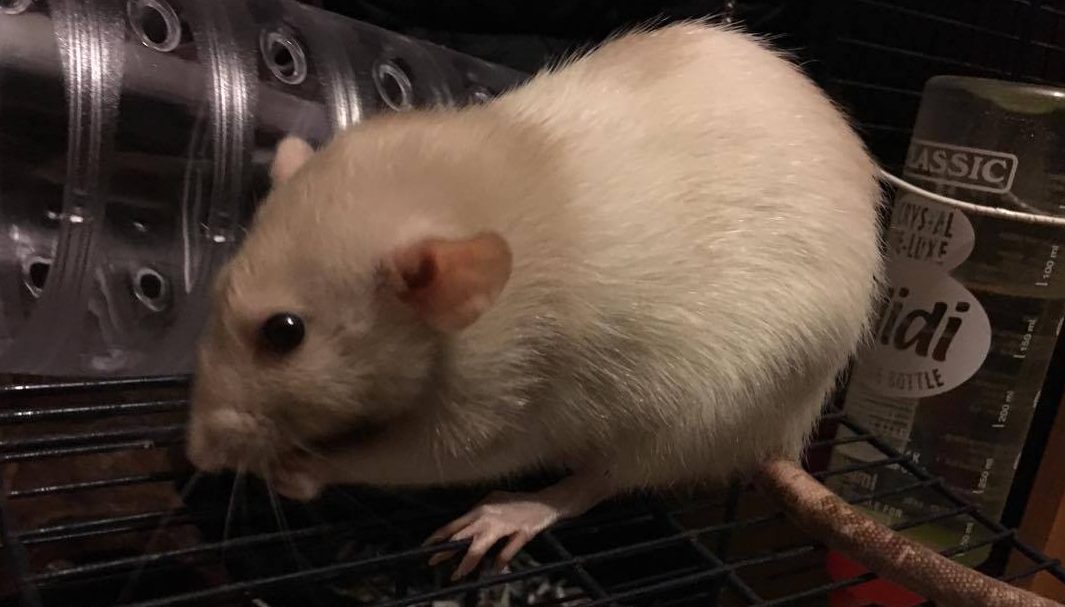 Harmful food
Not all food is safe for rats. The following should be avoided.
Harmful vegetables
Dried corn – contains fungal contaminants which can lead to liver cancer
Green potato skin and eyes – contains the toxin, solanine
Raw artichokes – it inhibits protein digestion
Raw brussels sprouts – can be fed if cooked
Raw red cabbage – can be fed once cooked
Raw sweet potato – can be fed once cooked
Raw onion – can cause stomach upset and anaemia
Rhubarb – contains high levels of oxalates which will bind up calcium
Harmful fruit
Apple seeds
Avocado skin
Green banana – inhibits starch digestion
Mango – shouldn't be fed to male rats as it contains d-limonene and this can cause cancer
Oranges – the peel is harmful to males
Other foods that are harmful to rats
Blue cheese – contains toxic mould
Carbonated drinks – rats are unable to burp
Cuttlefish – high in calcium
Liquorice – contains a suspected neurotoxin
Peanut butter – rats can choke on this
Poppy seeds – unknown why, but can lead to death
Rawhide – rats can choke on it and it can cause obstructions internally